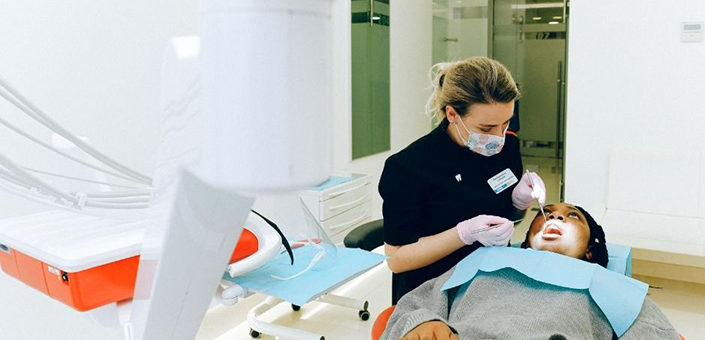 Everyone wants a picturesque smile, but sometimes you may need a little help from your local dentist in order to achieve it – and that's perfectly fine! Porcelain crowns are a terrific option for those that have experienced a broken or cracked tooth and a filling is not an option.
If a broken tooth has altered your beautiful smile, take some time to review our brief overview below. Then contact us if you would like to consider porcelain crowns to repair your smile!
What are Porcelain Crowns?
Teeth can become damaged over time with decay, injuries, or other causes. Porcelain Crowns are put in place to restore the appearance of teeth. They are custom made in order to fit over the tooth and bond to it. Porcelain crowns restore the shape, size, strength, and appearance of your teeth.
You can read more about the full process and its benefits here.
Do I Need a Porcelain Crown?
As we mentioned above, there are various reasons one might seek a dentist for porcelain crowns.
Here are a few more reasons why they are beneficial:
To protect a weakened tooth
To restore a tooth that has already been broken or worn down
To cover misshaped teeth
To save a tooth that has been damaged enough to where it cannot support a filling
What is Preparation Like for a Porcelain Crown?
Here is a brief overview of what to expect when getting a porcelain crown. You can always visit our detailed overview for a step-by-step guide of what you can expect.
Two visits are usually necessary for an experienced dentist to prepare for a crown. In these visits to the dentist office, you will have your tooth examined and prepared. You will also have X-rays taken of the tooth and bone around it to have a better look. If needed, the tooth will have to be filed down along the top and sides to make space for the crown. Last, a paste or putty is used to make a copy, or impression, of the tooth that will receive the crown. These impressions are used to make the crown.
Let William Rice Help You Create your Perfect Smile!
The best way to know if porcelain crowns are right for your smile is by discussing it with an expert in cosmetic dentistry in Athens, GA. Call us today to schedule a consultation with William Rice Dental in Athens at (706)543-4060 or contact us here to get started!
Posted by admin
On March 1, 2022
0 Comment