Cosmetic Dentistry Athens GA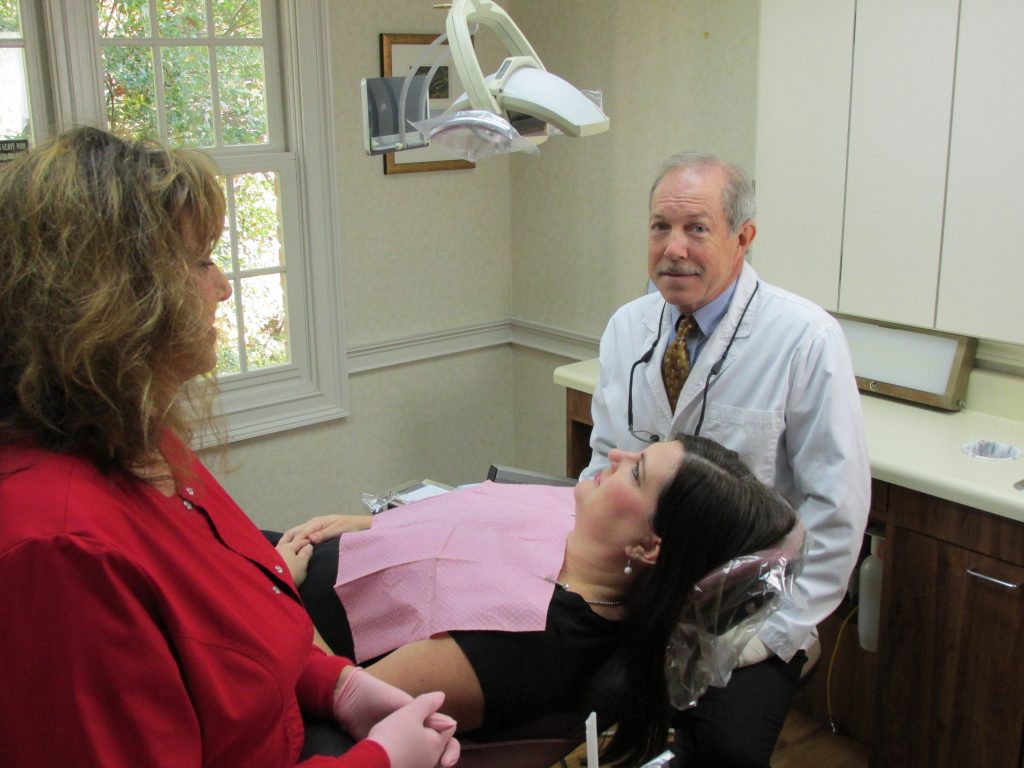 At the office of William G. Rice, DDS cosmetic dentistry Athens, GA, our staff treats patients for a variety of aesthetic dental concerns. From veneers and dental implant treatment to Invisalign dental braces, we are dedicated to improving the quality of our patients' smiles. These dental implants will be the replacement tooth roots, and with this, they will make sure to provide you the best services possible. Dr. Rice's office offers competitive rates and senior discounts are available. William Rice, DDS, is your orthodontist and Invisalign dentist in Athens, GA.
Cosmetic dentistry is used for the purpose of not only improving the look of your smile, but also your comfort and self-confidence. We want to do all we can to encourage you to show off your beautiful smile more often! We pride ourselves in using the best technology the field of dentistry has to offer in order to help you achieve the perfect smile.
The cosmetic dental office of William Rice, DDS, has been serving Athens, GA and the surrounding area since 1982.
Dr. Rice, Cosmetic Dentistry Athens GA, Aesthetic Dentistry Services:
Botox
The use of Botox is a minimally invasive procedure and is showing quite promising results in management of muscle-generated dental diseases like Temporomandibular disorders, bruxism, clenching, masseter hypertrophy and used to treat functional or esthetic dental conditions like deep nasolabial folds, radial lip lines and more. Their experience with the anatomy and function of facial muscles is a valuable asset in the administration of Botox and other cosmetic injections, such as dermal fillers.
Teeth Whitening
Teeth whitening is a cosmetic tool that dentists use to brighten your natural smile. A white smile is often regarded as the epitome of beauty, with regards to your smile. Many daily activities, including drinking coffee can dull or stain your teeth. William Rice, DDS, cosmetic dentist Athens GA offers a service to restore the whiteness of your teeth.
Veneers
We custom create dental veneers to cover the front service of your teeth. Veneers are made to be the same color of your teeth and work to improve the appearance of your smile overall. They can change the color, length or shape of your teeth.
Dental Bridges
Dental bridges are a solution for missing teeth. They link two teeth together through crowns on both teeth and contain a false tooth or teeth in between. This solution is more than cosmetic, in that it can also help your speech and stabilize existing teeth.
Porcelain Crowns
Porcelain is a more cosmetically appealing version to the normal function of a crown. A crown is used to treat a tooth that is beyond repair through a filling. The porcelain makes your crown appear to be part of your natural tooth, which adds to the beauty of your smile.
Removable Dental Bridges
Removable Dental Bridges serve the same purpose of a typical dental bridge, in that they fill in gaps between teeth. However they are less permanent and a more affordable option. Often called dentures, removable dental bridges are easier to clean, yet they still add to the appearance of your teeth.
For more on Removable Dental Bridges
Dental Implants
If you need a solid foundation for replacement teeth, dental implants is an option you should consider. These dental implants are replacement tooth roots. They are directly fused to the bone and support themselves in contrast to dental bridges. They maintain the appearance and function of your real teeth.
Tooth Contouring
Tooth contouring, also known as reshaping teeth, is the process of filing enamel to smooth edges and angles, which can change the shape, length, and position of teeth. If you are struggling with irregularly shaped teeth or chips and other uneven characteristics, tooth contouring may be a great option of you!
For more on Tooth Contouring & Reshaping Teeth
Invisalign
Invisalign is an alternative to traditional braces for moving your teeth into proper alignment. It has been proven in clinical studies and by thousands of patients worldwide to be an effective orthodontic treatment, showing excellent results compared with traditional metal braces or other forms of orthodontic treatment.