Restorative Dentistry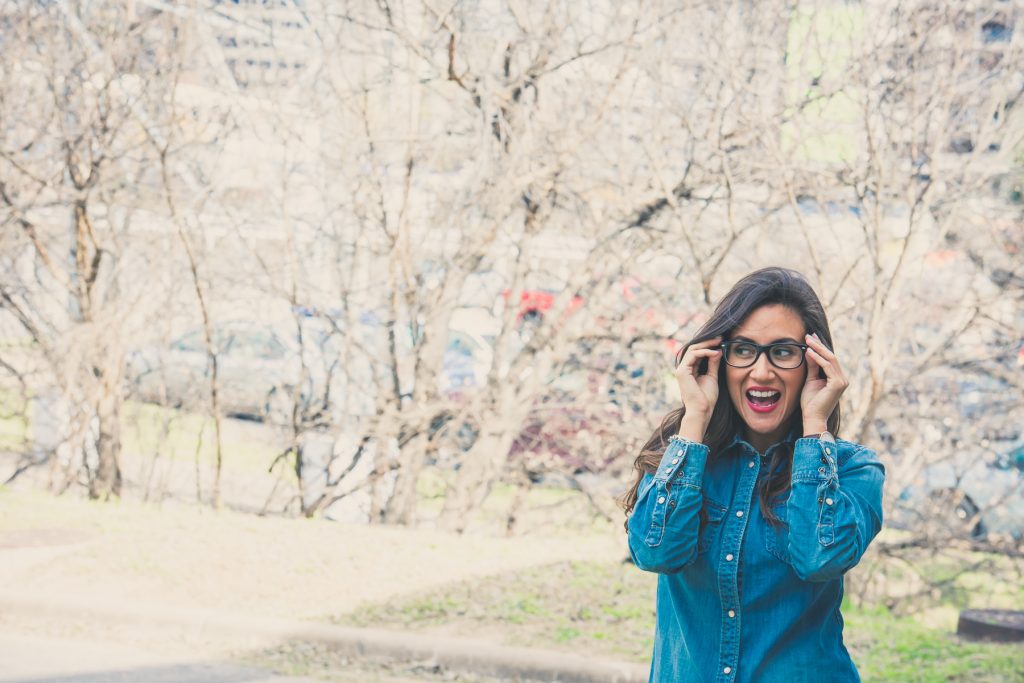 Restoration dentistry is a subspecialty of dentistry that focuses on restoring the natural form and function of lost, decaying, or damaged teeth. This transformative dentistry encompasses procedures like implants, dental crowns, and fillings. The importance of restorative dentistry cannot be overstated. It helps preserve oral health, improves chewing, and enhances the overall appearance of your smile.
Addressing dental issues as soon as they appear can prevent further damage or deterioration. In the long run, it eliminates the need to extract natural teeth. Restorative dentistry has more benefits beyond functionality and oral health, like rejuvenating self-confidence and beautifying your smile. Dr. William Rice, DDS, provides professional restorative dentistry procedures.
Common Restorative Dentistry Procedures
Dental Filling
This standard restorative dentistry procedure repairs teeth affected by cavities or minor damage. Different dental fillings include amalgam (silver), composite (tooth-colored), ceramic, and gold. The procedure for dental fillings involves removing decayed or damaged tooth material, then applying the chisel filling material to restore the tooth's shape and function. This procedure halts the progression of tooth decay to prevent further damage. Since modern composite fillings can match the natural color of the teeth, the result is aesthetically pleasing. A dental filling is a reliable and affordable solution to restoring teeth and improving oral health.
Dental Crowns
These are effective restorative dental procedures that restore a damaged or decayed tooth's shape, appearance, and strength. There are different types of dental crowns, including porcelain, metal, and all-ceramic crowns. This dental procedure involves multiple visits to the dentist, who prepare the tooth by removing any decay or damaged portions. They then take an impression to create a custom-made crown. Before a final restoration is ready, a temporary crown will be placed to protect the tooth. A permanent crown is placed later to ensure a secure fit and natural appearance. Dental crowns protect and strengthen a weakened tooth, preventing any further damage. They also restore a tooth's functionality and can offer long-lasting benefits thanks to their durability.
Dental Bridge
Dental bridges are popular restorative dentistry solutions used to replace one or more missing teeth. There are different types, including traditional bridges, cantilever bridges, and Maryland bridges. The procedure involves preparing the adjacent tooth on either side of the gap by reshaping them to accommodate the bridge. An impression is made to create a custom-made bridge that fits into the natural teeth. They then install a temporary bridge while fabricating the permanent one. Once the final bridge is ready, the dentist will cement or bond it to fill the gap. These dental bridges provide a functional replacement for missing teeth to improve chewing capabilities. They also help maintain the face's natural shape and prevent surrounding teeth from moving out of position.
Dental Implants
These are revolutionary dental solutions that provide a long-term replacement for missing teeth. They include endosteal implants placed on the jawbone and subperiosteal implants placed on top of the jawbone beneath the gum tissue. The procedure starts with examining and accessing the jawbone structure and grafting. If the jawbone is insufficient, a bone grafting procedure will be done to ensure a strong foundation for the implant. They will then place an implant into the jawbone through surgery, with a healing period allowing the implant to fuse with the surrounding bone. After the healing, the dentist attaches an abutment to the implant and places a custom-made crown on top. This procedure provides unparalleled stability and durability and stimulates the jawbone to prevent bone loss. It can also help maintain facial structure and improve overall oral health.
When is Restorative Dentistry Needed?
Restorative dentistry becomes necessary when dental damage occurs due to several factors. The common causes of dental damage include tooth decay, cavities, trauma, wear and tear, or natural aging. Some indications of restorative dentistry include toothaches, tooth sensitivity, and decay or damage. Also, you may need restorative dentistry if you experience difficulty chewing or speaking or have discolored teeth. Whether you have a broken tooth or a number of dental problems, this operation is required to restore your oral health.
Benefits of Restorative Dentistry
Your oral health can improve with the help of restorative dentistry. It enhances oral health and function, among other important advantages. Restorative dentistry helps replace missing teeth, treat bite abnormalities, and repair decaying or damaged teeth. It can also enhance the aesthetics of your smile to boost your self-confidence and self-esteem. By undergoing restorative dentistry, you get teeth that look and feel natural, meaning you won't be afraid of sharing a healthy smile.
Restorative dentistry also offers pain alleviation and improved oral comfort. As a result, it is simpler to eat and speak without experiencing pain. Finally, by repairing damage, restoring function, and stopping additional decay, this operation can lengthen the lifespan of your teeth. It can help you live a better life overall and maintain excellent dental health for a long time.
How to Prepare for Restorative Dentistry Procedures
These procedures can enhance teeth' look, feel, and functionality. However, you must be well prepared to get the finest results from restorative dental procedures. Preparation for restorative dental operations involves several measures. Book an appointment for a consultation and evaluation before treatment so they can check your teeth and go through your treatment options. During this session, a thorough dental examination and diagnostic will be done to ascertain any underlying problems.
The examination shows issues that need addressing before the restorative procedure. A treatment plan that includes your goals, specific procedures, or how many appointments are needed will be provided. It also outlines the expected cost of treatment and insurance or payment options. This will help you understand the coverage and the best way to pay for the procedure. Preparing for the restorative dentistry procedure can keep you confident and informed.
The Restorative Dentistry Procedure
Undergoing a restorative dentistry procedure can give you the confidence to show off your smile more often. This transformative procedure involves several steps. It starts with applying local anesthesia or sedation to comfort you. Then preparations on your teeth for restoration by removing any decay or damage to the tooth and creating a suitable surface for the restoration. They will then undertake the restoration procedure, which varies depending on the type of restoration. For instance, placing a filling material or attaching a crown, bridge, or dental implant to the tooth. Once the restoration is in place, any necessary adjustments to ensure a secure and comfortable fit will be done resulting in a naturally restored tooth. If you take proper care and maintenance, the restored tooth functions for many years
Post-Treatment Care and Instructions
Once you have undergone your restorative dentistry procedure, Instructions will be provided for caring for your restored tooth. Ensure you follow each of these instructions to promote faster healing. Some instructions include guidelines on oral hygiene practices like brushing and flossing. Dietary advice will also be provided as part of the guidelines to protect your restoration. A dentist may occasionally arrange a follow-up session to check on the development of your restoration and guarantee that it is operating correctly..
FAQs About Restorative Dentistry
Is Restorative Dentistry Painful?
Both before and after the treatment, there may be some discomfort. Dentists, however, employ local anesthetic to lessen the pain, which is often minimal. Additionally, you can control it with over-the-counter pain relievers.
How Long Does Restorative Dentistry Take?
The length of time depends on the intricacy of the steps and each person's demands. While some treatments may be completed in a single visit, others require several visits. A dental implant procedure takes many months to complete, while a simple filler only takes an hour.
How Long Do Restorative Dentistry Restorations Last?
Some restorative dentistry procedures last for several years. With the correct maintenance, certain procedures, like implants, may last a lifetime. The longevity depends on the materials used and how much care you take.
How Much Does Restorative Dentistry Cost?
The cost of a restorative dentistry procedure varies depending on the type of procedure, the extent of restoration needed, and the location of the dental practice. A simple dental filling can cost a few hundred dollars, while an implant costs several thousand.
Aftercare for Restorative Dentistry
The process of restorative dentistry continues after the procedure. After undergoing restorative dentistry, you must follow a strict aftercare routine to guarantee the success and longevity of your restoration. Part of the routine is practicing proper oral hygiene practices that are crucial to preventing the development of any future dental issues. For example, you must brush and floss your teeth regularly while paying attention to the restored tooth. Also, use fluoride toothpaste to strengthen the enamel, prevent decay, and avoid consuming hard or sticky foods that can damage restoration.
Avoid biting or chewing on hard objects or clenching and grinding your teeth. Also, attend regular dental checkups. This allows for an assessment of the condition of your restoration and treats any problems early on. Contact your dentist immediately for prompt treatment if you continuously feel sensitivity, pain, or chipping.
Contact Us
Restorative dentistry can restore dental health, function, and confidence. Whether you need dental fillings, crowns, bridges, or implants, these procedures will address dental issues and provide long-lasting solutions. Restorative procedures can impact your overall well-being by improving the functionality of your teeth. If you want to take the next step toward a healthy smile, schedule a consultation with Dr. William Rice, DDS. He will assess your needs with his expertise and commitment to excellence and discuss a treatment option. He will also create a personalized plan depending on your dental needs. Contact us today and take charge of your oral health.