Dental Bridges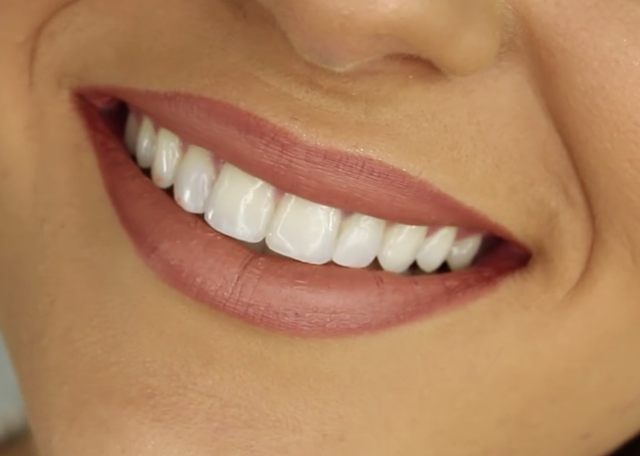 Dental Bridges in Athens, GA
Dr. William Rice and his team of dental professionals at William Rice Dental offer dental bridges in Athens, GA to help individuals restore the function and beauty of their teeth. Dental bridges are a great solution for individuals who have one or more missing teeth, and they are an easy procedure here at William Rice Dental.
Our team of friendly and experienced dental professionals takes pride in providing dental services in an environment where patients can feel comfortable and relaxed, and leave feeling confident in their new smile.
To schedule a consultation about our dental bridges in Athens, GA, call our office today at (706) 543-4060. Dr. William Rice and his team will guide you through the benefits of dental bridges and inspect your areas of missing teeth to determine which style of dental bridge is the best fit for you.
What are Dental Bridges?
Dental bridges are fixed tooth replacements that replace one or more missing teeth by joining an artificial tooth either to adjacent teeth or to dental implants. Typical dental bridges are made up of two parts:
Abutment Teeth: In order to permanently fix the new tooth replacement into your mouth, a dental professional must place two crowns on either side of the gap using your natural teeth or dental implants as an anchor. These anchoring teeth are commonly referred to as abutment teeth and are important for assuring that the dental bridge fits comfortably and securely in your mouth.
Pontics: The false tooth, or teeth, in a dental bridge are referred to as pontics and are designed to fill in the gap and look just like your natural teeth.
Together, the abutment teeth and pontics help to create a dental bridge in areas of missing teeth that look natural and restore the appearance of your teeth and gums.
Who Needs Dental Bridges?
Dental bridges are a great form of tooth replacement and are an affordable and easy solution for individuals who are missing one or more teeth. So who needs dental bridges?
To determine if dental bridges are the best option for replacing your missing teeth, you'll need to consult with Dr. William Rice in order to inspect the condition of your oral health. Generally, most individuals who are missing teeth need dental bridges. If your confidence in public has decreased and you have difficulty chewing, dental bridges may be the solution you need to live a more confident and pain-free life.
If you find yourself overusing just one area of your teeth due to missing teeth in other areas, dental bridges may be a great solution to prevent serious tooth pain and damage. If you have problems using a removable prosthesis to cover areas of missing teeth, dental bridges may resolve those issues and provide a great, permanent solution.
To be able to receive a dental bridge, you need to have healthy teeth on the sides of the area of missing teeth and have no serious gum or oral hygiene problems in the area. To determine if dental bridges are a good fit, contact William Rice Dental today to set up a consultation.
Benefits and Advantages of Dental Bridges
For those who are missing teeth in certain areas of their mouth, dental bridges can provide a number of aesthetic and functional advantages.
To begin with, dental bridges look just like natural teeth. Typically made of porcelain, the fake teeth, or pontics, in dental bridges are designed to look just as natural as your real teeth. Due to this, dental bridges improve the aesthetic appearance of your smile by filling in areas of gaps and giving you back your confidence in public.
Another benefit of dental bridges is that they can improve an individual's ability to chew and eat properly. The fake teeth are strong and durable replacements that allow the patient to chew as if they were chewing with natural teeth. With the gaps filled in, patients can also avoid over-chewing on certain sides of their teeth to prevent problems with tooth pain. By filling in gaps, dental bridges also help improve an individual's speech.
Dental bridges also prevent natural teeth from shifting and damaging the structure of the mouth. With a gap in the jaw, teeth may gradually shift position and begin to spread out, which can not only affect the appearance of these natural teeth but also cause problems in the bite. With a dental bridge, the other teeth in the jaw are held firmly in place and are less prone to shift out of their natural position.
Book Your Appointment: Dental Bridges in Athens, GA
To learn more about dental bridges and to set up a consultation today, call William Rice Dental at (706) 543-4060. Dr. William Rice and the team of dental professionals have experience offering dental bridges in Athens, GA to help individuals with missing teeth feel more confident and resolve oral problems. To see if dental bridges are a great option for you, contact our team today.
Contact William G Rice, DDS
We would love to hear from you! Please fill out this form and we will get in touch with you shortly.