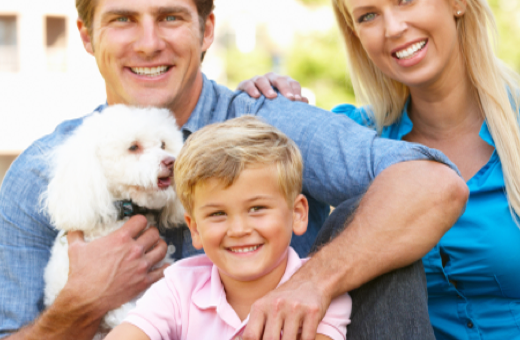 There are a number of exceptional oral hygiene products on the market. With an ever-expanding selection of toothbrushes, toothpaste, floss, and rinses, people have the tools they need to maintain a healthy mouth. However, variations in packaging and a multitude of marketing lines can make it difficult to sort out which product is the best fit for an individual.
Perfect Toothbrushes
Finding the best toothbrush for you or your child is the first step in great oral hygiene, a teeth whitening treatment can also help with oral hygiene. To begin, check the size of the brush. Its head should fit easily in the mouth and touch only one or two teeth at a time. The handle must be long enough for easy manipulation without being unwieldy.
The next thing to consider is the toothbrush's firmness. Medium to hard bristles are most effective at removing plaque and stains, but they run a higher risk of damaging the tooth surface. Most dentists recommend soft bristles for all children and most adults, especially when tooth sensitivity or gingivitis are present. With twice-daily use, soft bristles get the job done.
Throw away toothbrushes every three months. This applies to electric toothbrush heads as well. The verdict is still out about whether electric toothbrushes trump traditional ones for best cleaning. Some find that kids enjoy electric toothbrushes and are therefore more inclined to use them for the recommended brush time. Others suggest they're better because the power of electronic toothbrushes creates a better cleaning. Most dentists agree that consistency and thoroughness in brushing matter the most. Go with whichever type is the most comfortable.
Find Your Toothpaste
Check with a dental professional to discover which toothpaste is right for you and your family. A dentist may have insight into ingredients that are best for you—like brands that work best for sensitivity or ones that whiten. If you're deciding on your own, choose toothpaste that has the American Dental Association's seal on it, which will usually appear as an "ADA" on the label. Though this isn't an endorsement for the product, it does mean the ADA has deemed the item safe and effective.
For cavity prevention, most dentists recommend a toothbrush that contains fluoride. To remove surface stains, choose a whitening toothpaste. These contain baking soda or other mild abrasives along with hydrogen peroxide. The combination of these ingredients acts to remove stains and whiten teeth. If you have sensitive teeth or gums, check with your dentist, specifically a TMJ dentist, before using any whitening systems.
In some cases, sensitive teeth require more specialized products. There are gentle toothpastes on the market that may help with this condition. However, if pain persists, your dentist may recommend a desensitizing toothpaste that blocks sensations that travel from the tooth surface to the nerve. Though it may take a few applications to feel the full impact of this product, it should soon give users incredible relief.
Remember that toothpaste should always leave your mouth feeling clean and healthy. If you detect sensitivity to a product, stop using it and inform your dentist.
Floss
Flossing is an important part of every daily dental hygiene routine. If the standard rolls of floss work for you, stick with them. Some people prefer to use floss picks, which have small plastic handles. As long as you floss thoroughly once a day, either option works for a healthy mouth.
Those with braces or sensitive gums sometimes struggle to use traditional floss. In these cases, your dentist may recommend a home water flosser that uses pressurized water to gently clear out food particles.
Rinse or Mouthwash
Ending any brushing session with a good mouthwash or rinse helps fight off lingering bacteria. Once again, it's important to check for the ADA seal before choosing a brand. Most mouthwashes use alcohol to kill off bacteria. Alcohol-free mouthwashes can be found with specially marked labels for kids. Children under the age of six should avoid these products, as kids are more likely to swallow the liquid.
Specialty rinses are made for people who suffer from ongoing dry mouth. Also known as cottonmouth, this feeling is brought on by a lack of saliva production. It can be caused by the use of certain medications, trauma to the head or neck, or cigarette smoking, among other things. If you suffer from dry mouth, contact your dental professional. He or she may recommend an artificial saliva product. These usually come in the form of lubricating rinses that can be used daily.
Keep your mouth healthy—use APA approved products, book an appointment with dentists that offers dental implants, brush at least twice daily, floss once a day, and schedule an appointment with your general dentist for a beautiful smile that will last a lifetime.
Posted by admin
On February 13, 2017
0 Comment