Wlliam G. Rice, DDS
Athens Ga Dentist
What A Beautiful Smile
William G. Rice, DDS

Voted 2015's best Dentist in Athens for Dentistry treatment and services as reviewed by patients.
Verified by
Opencare.com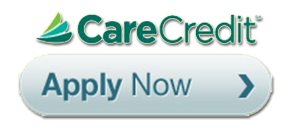 The mission of William G. Rice, Dental is to improve the oral health in the patient population we serve by delivering the highest quality dental care and experience. Services are provided in a pleasant environment in our modern office. Patients are seen by a caring, experienced staff to insure a comfortable experience. We take pride in being on-time and getting to know our patients. We look forward to meeting you. When you are looking for an Athens GA Dentist, choose Dr. William Rice.
Learn More About William G. Rice, DDS
We belong to the American Dental Association and the Georgia Dental Association. We offer many dental services such as:
Family Dentistry
Teeth Whitening
Cosmetic Dentistry
Restorative Dentistry
Invisalign Clear Braces
Contact William G. Rice, DDS today at 706-395-0998, or browse the website for more information about our products and services.
Athens GA Dentist
Dr. William Rice is a highly trained professional who provides superior Athens GA dentist service to residents of in and around the area. Although we are an Athens GA dentist, we want to be your dentist know matter where you reside. We want to serve you and make sure that your dental care experience is pleasant and hassle free, so give us a call for your next appointment. Services are provided in a pleasant environment in our modern office. Patients are seen by a caring, experienced staff to insure a comfortable experience. We take pride in being on-time and getting to know our patients. Our staff has been together for over 8 years now, allowing us to work closely with one another to provide the best possible care.
Athens GA Dentist: Services
Many people struggle with tooth decay, cavities, and sensitive teeth. You might be one of them. William Rice Dental helps people just like you regain a confident smile to share with the world. Our talented team of dental professionals provides a variety of Athens GA dentistry services to maintain oral health. We pride ourselves on making your experience as well as your teeth shine. We are here to treat our patients with the respect that they deserve. With over thirty three years experience, we have found the best ways to serve our loyal patients. Located in the heart of of Athens, Ga we love serving our Athens community and give the town a lovely smile.
Keep Your Teeth Healthy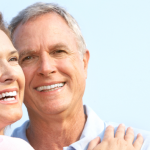 Preventative care is one of the best ways to ensure healthy teeth and gums. Treating your teeth like you do any other part of the body is vitally important. If neglected they can become a source of infection and pain. If treated and maintained they can shine and be a source of great confidence. At William Rice Dental, our preventative Athens GA dentist services are designed to keep your smile healthy and your teeth strong:
Routine screenings – When visiting William Rice Dental, expect our team to take time examining your mouth, gums and jaw bone for common illnesses, such as oral cancer and TMJ problems. Early detection of these conditions is the best protection against long-term damage. This is why it is so important to keep up regular check ups. Being proactive is the best way to keep things under control when it comes to your mouth.
Cleanings – Though flossing and brushing teeth regularly help prevent the growth of bacteria and plaque, regular cleanings are recommended to remove hard deposits of tartar.
Special treatments – From fluoride treatments to protective sealants, some preventative services fortify teeth while guarding against bacteria.
Gain a Youthful Smile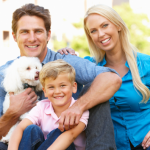 Once adult teeth form in early childhood, all bets are off for a natural replacement. Between accidents, medical conditions and lifestyle habits, teeth begin to deteriorate and lack their initial luster. At William Rice Dental, a variety of cosmetic Athens GA dentistry procedures are available:
Crowns and bridges – When teeth are damaged beyond the need of a filling, a crown may be used to restore health to these areas. Bridges are three or more crowns that are attached and used to compensate for missing teeth.
Implants – As a permanent solution for tooth replacement, a dental implant is a long-term, cosmetic dental service offered at William Rice Dental.
Dental whitening – Over time, teeth can become stained by food, drinks and nicotine. With tooth whitening treatments at William Rice Dental, enjoy increased confidence and pride in your smile.
Comprehensive Athens GA Dentist Care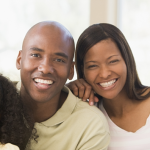 Offering many of the most common dental treatments, William Rice Dental is Athens and Watkinsville top choice for dental services including extractions, root canals, and dentures. We strive to ensure that every patient has a pleasant and enjoyable experience. We understand that some procedures can be uncomfortable, that is why we are sensitive in ensuring that you are comfortable at all times. Our comprehensive services include the following:
Extractions – When tooth decay goes too long without treatment, teeth may need to be taken out. If a dental restoration isn't a viable option, William Rice Dental provides simple extractions.
Root canals – When the nerve of a tooth is damaged, a root canal may be needed to restore health to the tooth. After long periods of decay without treatment, this concealed area of the tooth can easily become infected, causing severe pain and an inability to eat or drink comfortably.
Dentures – Full dentures are sometimes the best solution for individuals with a history of poor oral health, extensive decay or chronic mouth conditions. Work with an experienced dentist to ensure dentures are created to fit perfectly.
Athens GA Dentist: Preventative Care
Preventative dental care is a vital part of overall health. The staff at William G. Rice, DDS provides thorough preventative dental exams to the Athens GA community. In business since 1982, we offer competitive rates and discounts for senior citizens. We also give dental exams and health screenings to patients of all ages.
We are currently accepting new patients – call our office to make an appointment.
Our Preventive Dental Care Includes:
 Athens GA Dentist: Cosmetic
At the office of William G. Rice, DDS in Athens, GA, our staff treats patients for a variety of cosmetic dental concerns. From veneers and implants to Invisalign braces, we are dedicated to improving the quality of our patients' smiles. We offer competitive rates and senior discounts are available.
We have been serving Athens and Watkinsville, GA since 1982.
Our Cosmetic Athens GA Dentistry Includes:
Athens GA Dentist: Treatments
William G. Rice, DDS provides quality dental services to Athens and Watkinsville, GA. Keeping patients healthy is our top priority, so we use the latest technologies to treat a variety of dental issues. Our staff provides quality, friendly service that has earned us a great reputation among our patients.
We offer competitive rates, and provide senior discounts.
Our Dental Treatments Include:
Contact Us
If you're in need of quality Athens GA dentist care from compassionate professionals, trust William Rice Dental of to care for your teeth and gums. Contact us today to schedule an appointment.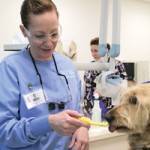 Dr. Rice and his wonderful staff will go above and beyond their patients. They pride themselves on serving and providing an incredible quality patient experience. We strive to make your trip to the dentist the highlight of your week or day! Dr. Rice has been voted the best dentist in Athens time and time again. The city of Athens, Ga has spoken, and they desire to get their dental work done with Dr. Rice! We have such a friendly and kind team that we are confident that it will bring a smile to your face. Our patients are what matter most to us!